Dolores House – 2023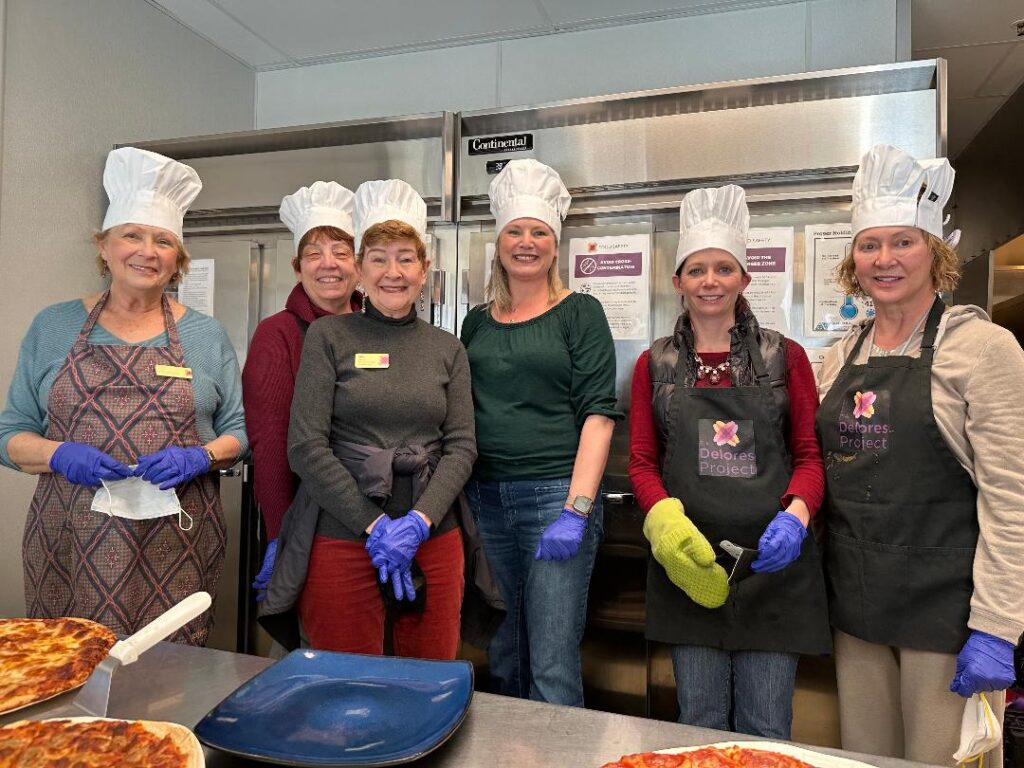 Christmas party at the Haven 2022.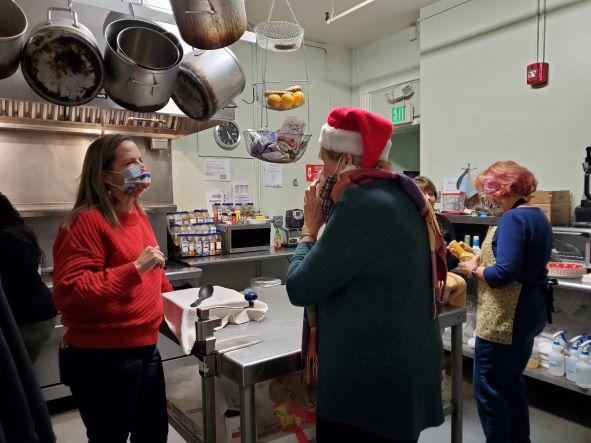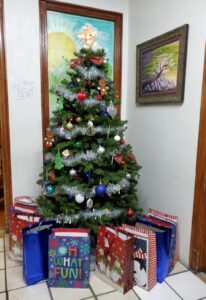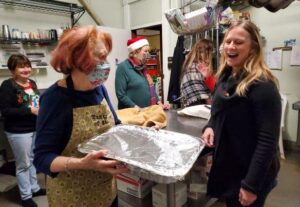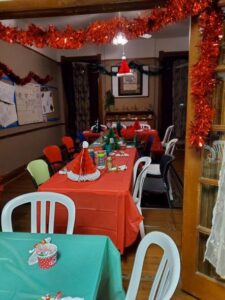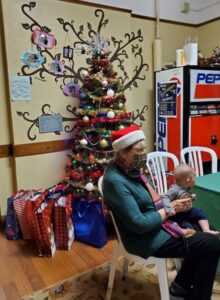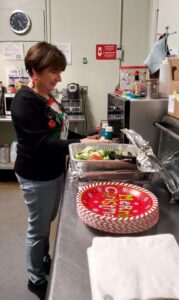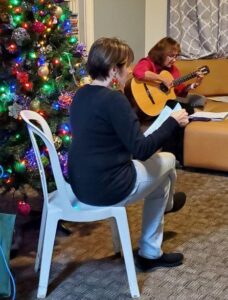 Members of the Service Committee met to assemble the gift bags for The Haven.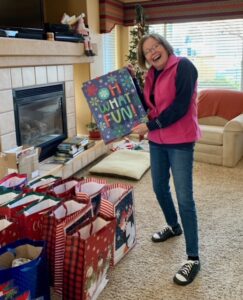 Luau at Delores Project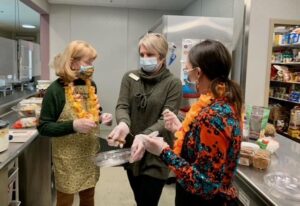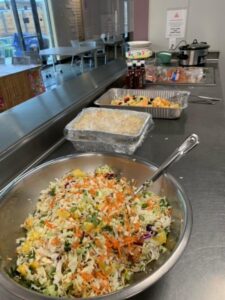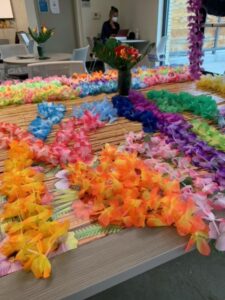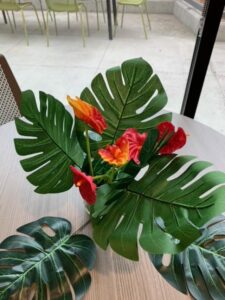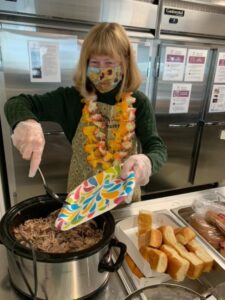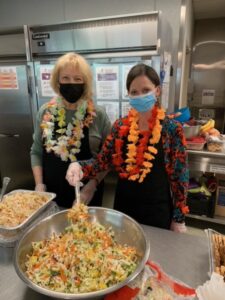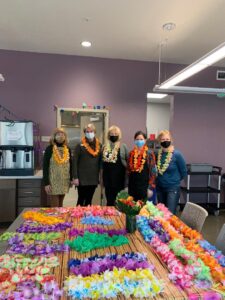 The Zonta Club of Denver awarded its service grants for the year at a dinner on February 10, 2022.  A check was sent to Zonta International in the amount of $17,756.00 ($10,000 for an Amelia Earhart Scholarship and $7,756 for Service).  Local Awardees included:
     1. The Blue Bench $8,000
This grant will continue Safe Bars, an ongoing project that conducts outreach and training to alcohol-serving establishments.  This program will train the staff of 15 businesses in 2022, not only in how to recognize potential sexual assault in their bars, breweries and restaurants, but also the appropriate response.   Zonta has also partnered with the Blue Bench in the Poster Project with poster placement within participating Safe Bars locations. The Blue Bench is a non- profit organization that is changing the culture of sexual violence in our society, moving toward their vision of living in a world where sexual assault no longer exists.  Kathy Hyzer, Dawn Bali & Pamela Staves presented the award to Brook Elbert.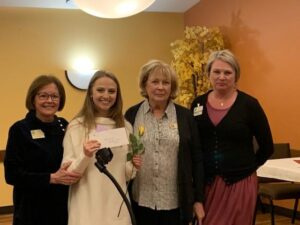 2. CWEE. (Center for Work Education and Employment) $10,000
This grant will fund the purchase of laptops for 45 women who participate in the workforce development program.  By providing computers and reliable internet to women who otherwise would not have this technology access, participants will be able to practice at home, conduct online job searches and applications, and provide their children with access to a computer for remote schooling, schoolwork etc. CWEE has been Colorado's leading workforce development organization for women for nearly 40 years and is the only organization in Colorado providing low-income individuals with complete job readiness and retention skills.  Kathy Hyzer, Dawn Bali and Cathy Conley presented the award to Katie Hamilton.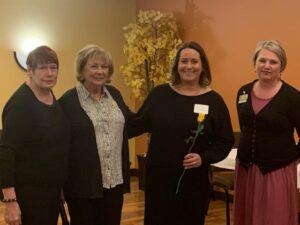 3. Heart and Hand – $10,000
Funds from our 2021 Day of Film went to Heart and Hand, which offers community and family resources to women and families of color in the Five Points neighborhood.  This grant will provide furnishings for a renovated space in the community center, a badly needed space for numerous programs including the Career and College Readiness program, personal finance and child development.  H & H's vision for the community and family center is to create a warm, welcoming, accessible space for girls and women to thrive and reach their full potential.  Kathy Hyzer, Dawn Bali and Janelle Poullier presented the award to Tamiya Jackson.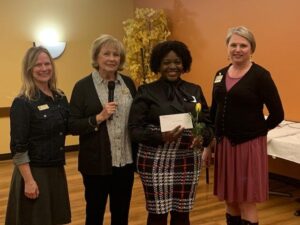 4. Open Door Ministries $5,000
Te Veo House was created to be a bridge to stability for women who have been victims of trauma, exploitation and abuse.  The home offers a safe place and short-term respite care to women coming directly out of homelessness or the sex industry.  In 2022, the Zonta grant will allow the home's capacity to increase to 12, with a total of 48 women moving in over the course of 2022.  Kathy Hyzer, Dawn Bali and Nancy McWhirter presented the award to Millie Lacy.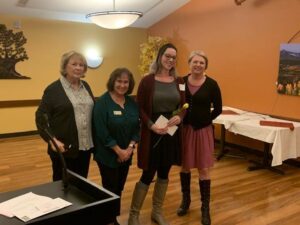 Over the years, Zonta Club of Denver members have served many community organizations serving at-risk women.
In 2020, the club partnered with Period Kits, a local nonprofit that provides a 90-day supply of period products to those experiencing homelessness, unstable housing, and extreme poverty. Club members made and collected donations of products and funds and participated in a Period Kits community event at which products were assembled. (See photos below.)
Zonta members donated over 200 books for the library at Denver Children's Home. DCH restores hope and health to traumatized children and families through residential and daytime programs.
The club provides a festive holiday dinner and party at The Haven, a treatment center for women and their infants and small children as they work to break the cycle of substance abuse disorder.  Zonta has financially supported the exercise and smoking cessation programs at The Haven.
In addition to financially supporting a program for homeless women veterans, Zonta members provided a carload of personal care items in recognition of Veterans Day.
Hope House provides residential and community support for teen moms.  Members have volunteered at Hope House helping to set up holiday activities.  Also, we participated in the grand opening of a new building at their facility.  Zonta has supported the GED fees for clients at Hope House.
Hands of the Carpenter – Members volunteered to watch children and provide snacks while their Moms attended basic automotive maintenance sessions.  Three years ago, a Zonta grant provided a refurbished car to a qualified single parent who had need of a reliable vehicle.
Christmas at the Haven – 2021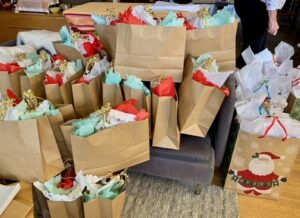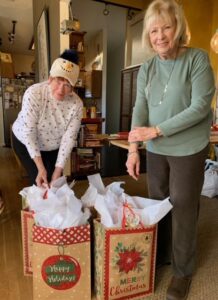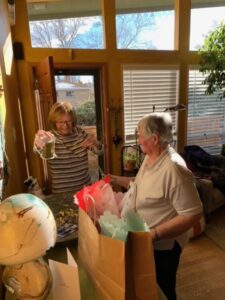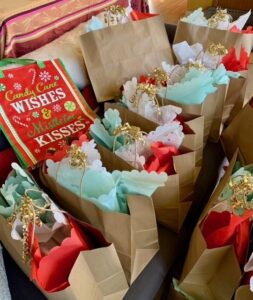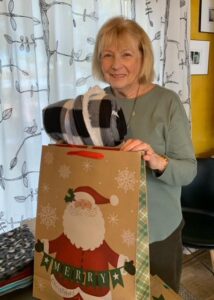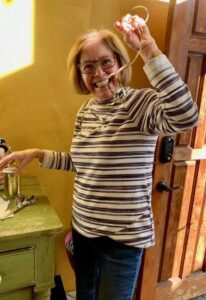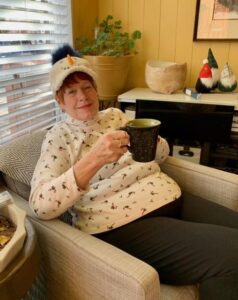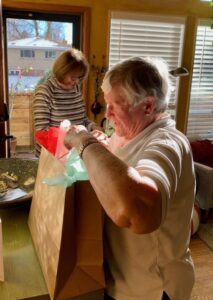 Zonta members and others helped Period Kits CEO Geoff Davis assemble kits – November 2020.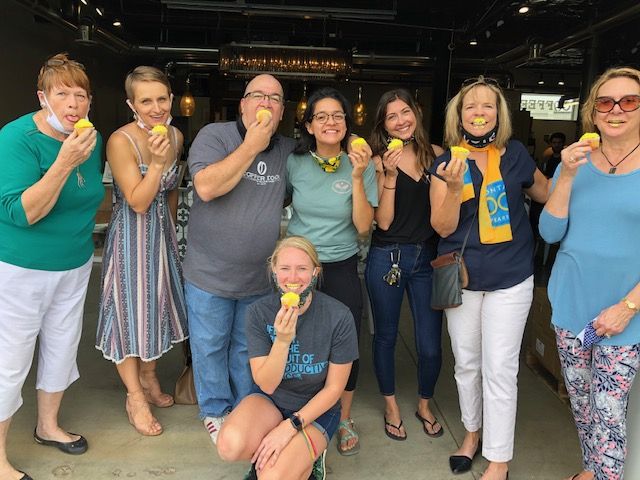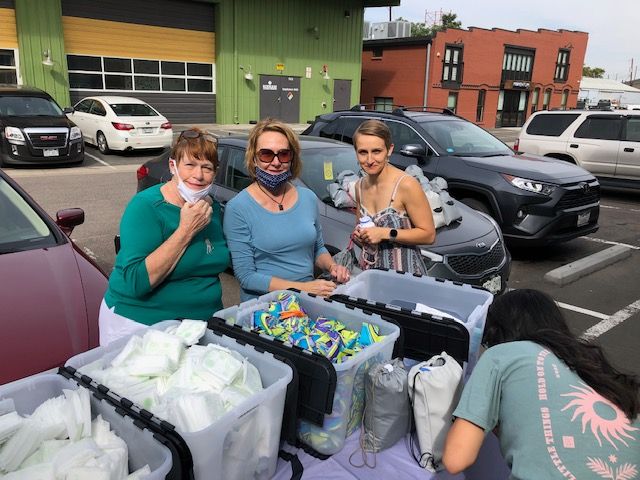 Zonta members presented Period Kits with a check for $1400 and a carful of products to complete 90 day supply kits.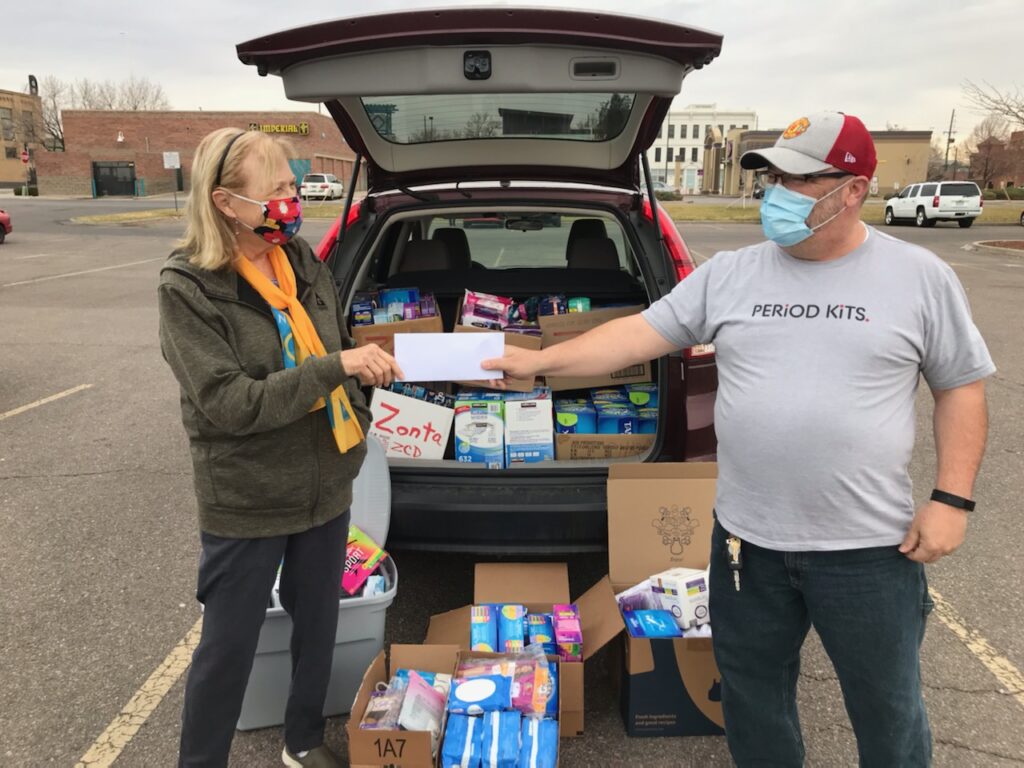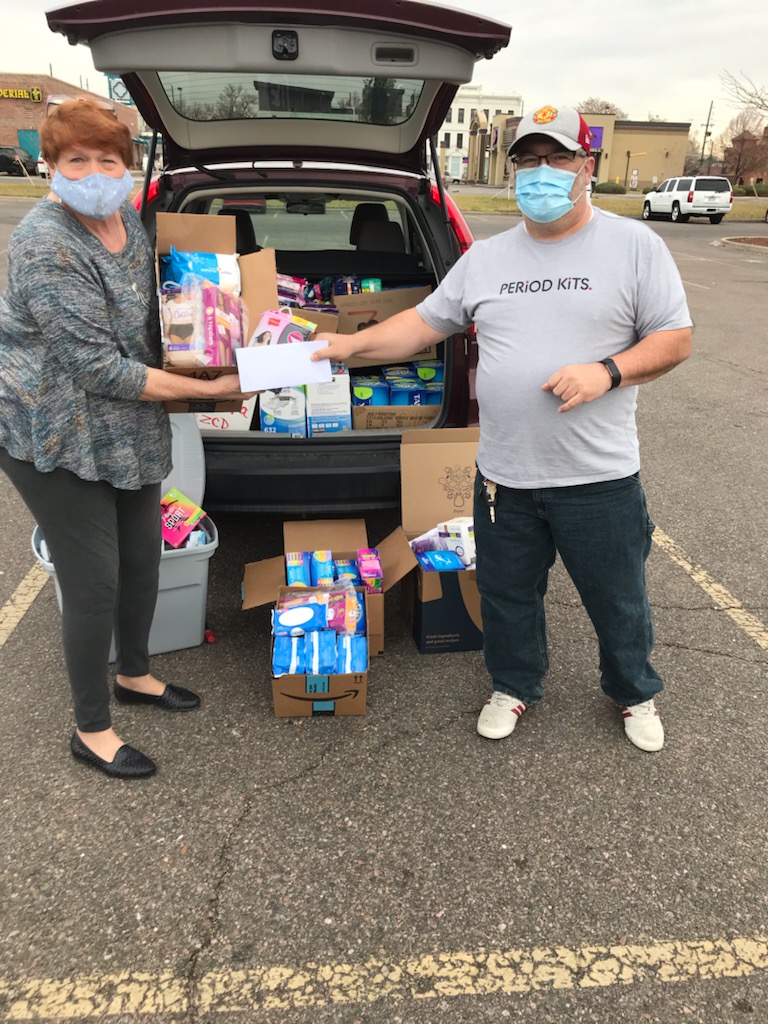 Mary Benoit and Pamela Staves deliver computer equipment and donations to Mary Kate Morr at RMMFI.